This is a guest-post by Jimmy Tong of mylifearchitects.
We are often awed by the feats of inspirational people who defy odds and accomplish incredible things in their lives.
Whatever others thought to be impossible, it was made possible by one of these inspirational people.
Carl Joseph was one such example. He had one of his legs amputated, but yet, he was still playing American Football.
Not only did he play, but he was also good at making plays consistent.
Apparently having only one leg fired up him even more.
Lance Armstrong was branded a goner when he was diagnosed with testicular cancer, and yet he cam back after two years of treatment to prove everyone wrong by becoming the only human being to win the Tour de France seven consecutive times.
These are but two inspirational people in sports that have achieved great things when others have failed.
They never fail to motivate us, and they always beg the question of why do inspirational people motivate us and how did they do it?
Having A Greater Mindset
These great inspirational people that live among us have greater mindsets than the normal human being. That is one key secret of their success that we can do well to imitate.
Having a greater mindset simply means that they entertain and consider more opportunities than others.
What others considered to be impossible is often not ruled out entirely. What others consider too difficult, they simply found the ways to overcome the problems.
What others dare not venture, they simply went straight on and journeyed it.
All great things are first conceived in the mind, and having a greater mindset simply means having these plans and ideas in their mindsets.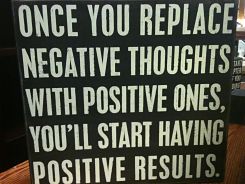 Take Action
The next step is simple taking action to accomplishing what has already been set in the mind.
For many of these great inspirational people, having fixed an idea in the mind is the beginning of their great achievement.
As mentioned, the next step involves taking action, and this action is taken by people who could face the possibility of things ending very soon.
Look at Lance Armstrong.
When he was facing testicular cancer, his next day could be his last.
When faced with such a daunting and relevant question, it was not surprising for him to seek to live everyday to the fullest.
That meant doing everything to the best of his ability.
When these inspirational people does that amazing things begin to happen fast.
More possibilities surface and these are done at greater intensity and pace resulting in the miracles that we witnessed in the end.
As these miracles are unfolded by inspirational people, the irony of this super people is that they are simply disadvantaged people trying to be ordinary people.
For the one-legged Carl Joseph, it was the simply the desire to want to play football like any of his peers.
For Armstrong, it was simply a case of wanting to ride again like his fellow professionals.
For the one-armed, Jim Abbott, it was simply the opportunity to play baseball like his high school mates.
When being trying to be ordinary consumes a handicap person, miracles happen.
What these inspirational people each put in that we lack is the passion and energy in everything they do.
As the saying by Aeschylus goes, "When a man is willing and eager, the gods join in." Those are the ingredients of miracles that motivate us.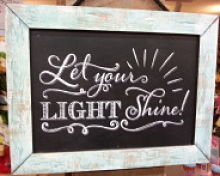 Be Beyond Ordinary
The next time you encounter stories of inspirational people, remember that they have achieved greatness through their greater mindset, purpose driven lives and their quest to simply be ordinary.
They are no different from any of us.
With some effort, we can achieve their states as well and become inspirational people ourselves.
Just imagine that if God allows these disadvantaged people to achieve great things, how much more can we ordinary people achieve when we put our heart and soul to the things we want by simply adopting what inspirational people have done?
By Jimmy Tong – Life Architects – mylifearchitects.
Inspirational Quotes:
"Difficulties are meant to rouse, not discourage. The human spirit is to grow strong by conflict." ~William E. Channing~
"It is surmounting difficulties that makes heroes." ~Louis Kossuth~
~Life's challenges are not supposed to paralyze you, they're supposed to help you discover who you are. ~Bernice Johnson Reagon~
"Men take only their needs into consideration, never their abilities." ~Napoleon Bonaparte~
"We would accomplish many more things if we did not think of them as impossible." ~C. Malesherbes~
"The consequences of today are determined by the actions of the past. To change your future, alter your decisions today." ~ Anonymous
"There are only two ways to live your life. One is as though nothing is a miracle. The other is as though everything is a miracle." – Albert Einstein
"Don't go around saying the world owes you a living. The world owes you nothing. It was here first". – Mark Twain
"You are the only real obstacle in your path to a fulfilling life." ~ Les Brown
"If you don't know where you are going, you might wind up someplace else." ~ Yogi Berra
"It is literally true that you can succeed best and quickest by helping others to succeed."~ Napoleon Hill
Related Posts: