"Fear stifles our thinking and actions. It creates indecisiveness that results in stagnation.
I have known talented people who procrastinate indefinitely rather than risk failure.
Lost opportunities cause erosion of confidence, and the downward spiral begins." – Charles Stanley
Fears are beliefs that are out of alignment with the "true you." Fear is a good thing, it lets you know that you have a belief that is not true to you.
Just by knowing this you can learn to train your brain to look at fear in a different way.
Instead of looking at it, feeling it and feeding it more fuel, just take it as a sign that what you are feeling is false, fake, and not real at all.
I know what you are thinking. What about when a dog comes running at me snarling, growling and showing its teeth. Isn't fear normal then. No, it is not normal nor is it necessary.
Disaster specialists are trained to stay calm, stay centered and stay focused during a crisis. They aren't taught to react with fear because this would lessen their ability to think and respond clearly.
Fear is created through the filter of your mind. When you are in a "fear state" you filter is not flowing properly, in fact it may not be flowing at all.
That is where the term "paralyzed with fear" comes from. You don't have to condemn fear to take control of it.
What you do need to do is to re-train your brain to respond differently when you are feeling fear.
Stop fearing fear.
Instead walk yourself through it and get back to feeling good again which is your natural state of being.
Some people actually get a "high" from their fear. "Adrenaline junkies" we call them and they are happiest when they are jumping out of airplanes or trekking a steep slope on a mountain.
These people don't fear-fear, they actually found a way to enjoy it.
Whatever you do don't fear the fear. Instead look at it, examine it, play with it, but don't resist it.
Negative emotional states happen when the energy stops. This "stuck energy" creates the states of being known as negative emotions.
On page 116 In his book: Secrets of the Millionaire Mind, T. Harv Eker describes what leads to negative emotional states in regards to being able to give and receive.
"Think about it.
How could you give if their weren't someone or something there to receive?
Both have to be in perfect balance to work one-to-one, fifty-fifty.
And since giving and receiving must always equal each other, they must also be equal in importance.
Besides, how does it feel to give?
Most of us would agree that giving feels wonderful and fulfilling. Conversely, how does it feel when you want to give and the other person isn't willing to receive?
Most of us would agree that it feels terrible.
So know this: if you are not willing to receive, then you are "ripping off" those who want to give to you.
You are actually denying them the joy and pleasure that comes from giving; instead, they feel lousy.
Why?
Again, everything is energy, and when you want to give but can't, that energy cannot be expressed and gets stuck in you. That "stuck" energy then turns into negative emotions."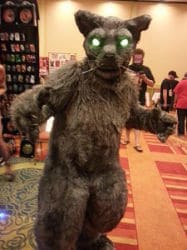 Allow yourself to be afraid
It is alright to be afraid, but you don't have to be afraid of being afraid.
That is usually what stops you. Let yourself dive into the fear, process it and then you will know once you get through the thing you feared to do what it was you feared in the first place.
Be afraid, don't judge it, don't condemn it, allow it instead. Being afraid doesn't have to stop you from doing the thing you want to do.
The feeling of being afraid is just that, a feeling, a sensation, a rhythm in the body that feels uncomfortable.
How many times have you been afraid to do something and after you did the thing you were afraid to do you felt massively better?
Hundreds of times I'm sure.
Remember, the greater your fear about something the more out of alignment you are with your "true fearless self." Fear is just a messenger, so don't shoot it. 🙂
Bashar talks about fear
Fear means that you believe that a scenario that you very much do not want to happen, is very likely to happen.
So fear lets you know that you are believing in a reality that you do not prefer.
So, fear can serve you, by being an "indicator", or an "alarm", that lets you know that  "Hey, I'm believing in a reality that is not at all aligned with my being!"
Once you become aware of this, you can choose to change your belief, so such frightening scenarios will no longer pop up in your reality.
Get in touch with the Belief that is causing this fear. Ask yourself: "What would I have to believe, in order to end up being afraid of this right now?"
Once you get in touch with the Belief that is generating this fear, then Acknowledge that this is your current Believe. Own it because you cannot change what you do not own.
Ask yourself: "What Belief would I like to replace this belief with?"
Once you decide what your new preferred Belief is, accept it. Adopt it and breath it in. Trust     that this new Belief is now active and functioning in your Being. (You do not need to get rid of the old belief, just replace it with your preferred belief.)
Get into the Mind-Set of the new Belief.
Get into the Emotional-Feeling State of the new Belief.
Get into the Body-Language and Actions of the new Belief.
Bonus for you
I'm giving away a free ebook that is dedicated to dealing with fear.
Click here to get your  free copy of Overcoming Fear: Are You Ready to Stick it To What's Holding You Back eBook.
 Related Posts: