"I know where I'm going and I know the truth, and I don't have to be what you want me to be. I'm free to be what I want." – Muhammad Ali
Success – The accomplishment of an aim or purpose.
How to get what you want is a question that you probably asked many times.
Getting what you want is part of the experience of life.
How do I get the career of my dreams, how do I get the perfect mate, how do I win the lottery?
You get it right? How do we get what we want?
I have plugged away at this blog for over a year now putting in over 3000 hours and counting towards achieving my goal of financial independence.
I have been a student of blogging for the past year learning and using everything that I learned and making mistakes along the way too.
My blog is my business and it is an income stream for me. The more I earn the more that I can put back into it.
Earning online for a newbie like me is not easy and I dream for the day when I look into my Click Bank account and see thousands of dollars in sales.
Since I love to achieve goals and failure is not an option I have worked really hard to get affiliate sales and earn more through Adsense.
While every month I earn income I am not even close to reaching my online financial goals.
The past year I only made one sale on Click Bank and that was from someone buying a copy of the course: The Art of Lucid Dreaming. The first product that I ever promoted on Click Bank.
In case you are wondering, HostGator is my number one affiliate product so far.
Last week while doing my daily meditation/reflection I asked that I please make one sale on Click Bank just to be sure that it is working properly and to be sure that there are no problems with the affiliate system.
This morning when I went online I checked Click Bank lo and behold there it was. A $43.00 sale on Click Bank.
My first in over eight months. I was ecstatic to say the least and all that I kept saying was , "thank you" out loud over and over again. An attitude of gratitude goes a long way. 😉
Not only did I receive the Click Bank sale but when I checked the mail at my house I got a letter from Host Gator and in it was a free $100 gift card for Google Adwords. (Thanks HostGator)!.
Adwords is Google's advertising network that allows your ads for products or services to be displayed on hundreds of thousands of websites until your credit runs out.
When I finished writing my eBook for New Bloggers I went to Adwords and got $25 in credits.
Adwords is a pay per click system and you can set what you are willing to pay for clicks as high or as low as you want.
I had mine set at 50 cents per click. That's 25 cents for the publisher and 25 cents for Google. That is how it works I believe. Well I didn't even get one sale with that campaign and I spent $25 for no return on my investment.
Before I even begin another Adwords campaign I am going to research more about effectively using Adwords and getting the most bang for my buck even though in this case it's free for me.
Today was a great day indeed and I'm not sure if I will use the free Adwords gift card to promote my popular eBook for New Bloggers or to direct traffic to my coaching services. Decisions decisions. 🙂
Back to the topic at hand
Alright enough about my recent good fortunes this post is supposed to be about how to get what you want.
Many years ago I read an awesome book called: Conversations With God by Neale Donald Walsch.
It was suggested to me by my personal coach and I was eager to get to Barnes and Noble and read it.
As a matter of fact I read the Conversations With God trilogy in three days along with a dozen cups of coffee.
If you have never read any of Neale's books I recommend that you do. Conversations with God is not about religion it's more about your own personal connections and beliefs about God.
In Conversations With God Neale suggests that the easiest way to get what you want is to give someone else what they want.
Did you get that?
The easiest way to get what you want is to give someones else what they want.
Just to be clear Neale is not talking about giving in to someones demands but rather when someone needs help or assistance with something, especially if they ask you, give it to them. Say "Yes" to it.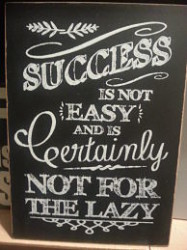 Success leaves clues
I am a firm believer in the truth that success leaves clues. Today I had two major blogging successes and I had to figure out what I did or maybe did not do to attract these two successes.
After doing some reflecting I was able to come up with some ideas of what I did, thought, and said this past week.
Last week my Aunt (Grandmother's sister) asked me if I would drive her to Pennsylvania for a funeral that she needed to attend.
She wasn't familiar with the area and she wanted some company too. When she asked me of course I said "yes" and we went to the funeral together.
One of the perks of being an online entrepreneur is that I don't have a bovine master dictating my schedule. I am free to be of help to others most of the time.
Second helping
Two days ago my neighbor asks me if I would be available on Tuesday to help him put up some shelves in his garage. Of course I said, "yes" and we got those shelves up.
Last night I was telling my wife how I just wanted to get some affiliate sales online because business has been so slow lately. Other than Adsense and HostGator, and the occasional Amazon sale my online income was beginning to stagnate.
I mainly promote products through Click Bank but I also promote Commission Junction and some Joint Venture products and services too.
The great thing about Click Bank is that they have a 60 day no hassle return policy.
And all the products that I promote here have at least a 30 day money back guarantee.
The reason I am going through all of this is because I wanted to make sure I didn't have any negative beliefs holding me back from earning online through affiliate sales.
Perhaps some worry or guilt of what others might say or think of me for trying to earn a living online promoting affiliate products.
Eventually I was able dissolve any worry or guilt that I had by reminding myself that people don't go into Wal-Mart and complain about all the stuff in there that is for sale so why should my blog be any different.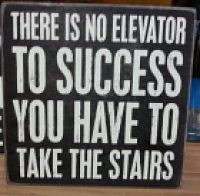 The success clues
So what I gather is this; I helped two people this week get what they wanted. I said out loud what I wanted. And finally I got out of my way (distracted myself) to receive what I want.
Next time you really want something help someone else get what they want first.
Then say out loud or at least write it down in your journal or notebook what you want. Be honest without guilt or worry and allow it to come to you.
Related Posts: