"Blogging is a great way to show your talents and interests to prospective employers, while adding an edge to your resume. If you blog consistently it shows your dedication, passions and creativity – all of which are key attributes employers look for in job candidates." – Lauren Conrad
Why Build Just A Web Site Or Blog? Build a Web Business
SBI! is all about you starting and building your own business online.
It is the only all-in-1 step-by-step system of process-and-software that delivers thriving businesses. No other purchase is necessary. Everything is included.
SBI! is all about e-business building, not merely site-or-blog building.
This is the single biggest difference between SBI! and every other product.
The "latest and greatest" site-building or blogging products are unimportant details compared to SBI!'s business-building combination of process, tools, updating and guidance.
If you want to start earning extra money for yourself each month than Site Build It is the way to go.
What SBI does is take all the hard work out of starting your website/blog/online business and basically gives you all the tools and resources you need in house.
Trust me, when your start your own site you don't want to have to "bootstrap" it like I did and take the long way to success.
Let SBI hold your hand as your learn the ins and outs of working online.
Without a process, most folks spin their wheels, moving from one unverified method to another, wasting time and money.
SBI was designed to make sure that you do not waste your time spinning your wheels and getting nowhere with your online business.
Why not just use WordPress and a shared hosting plan?
Yes, you could do that and spend a little less money each month, but once again, you are on your own. When you have a problem with your site, adding plugins, and so on, you are on your own.
It may take you hours of your time to find the answers that you are looking for, and in times like this, who has that kind of time to waste?
Let Site Build It take the workload off your shoulders so you can focus on creating epic content.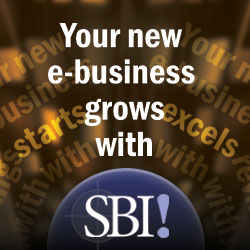 Why do you need 2 websites?
Many probloggers own and operate several blogs in different niches.
Problogger Darren Rowse has two very successful blogs.
His baby is his photography blog, but he is probably most famous for his site: Problogger where he teaches others how to become a successful online entrepreneur.
Another Source of Income
One of the great things about blogging is the extra income.
Most people get paid every two weeks, and they have to learn to budget their income for two weeks.
With blogging you can get paid several times a month from different avenues.
You don't have to quit your day job to become a successful blogger either.
Just a few hours a day, or more if you want and you can be on your way to having a thriving online business.
And yes, you can literally work in your pajamas too.
Plus these days it's a good idea to have a side business because you never know when your job will give you a pink slip.
Once you're comfortable enough with your site you can easily transition from a part-time income to a full-time income.
By the way, Problogger Darren Rowse earned over $72,000 in one week by selling an eBook that he created.
How would you like to earn that kind of income?
Or how about a blogger named Pat Flynn who earns in excess of $50,000  $80,000 per month with his blog?
That's per month, not per year!
There are countless more bloggers that are earning way more money than any 9 to 5 job could ever pay them.
And guess what else having a money making website can do for you? Time flexibility.
Yes, something always comes up and it sucks when you have to ask your boss for permission to leave work early to go to a Doctor's appointment or to go to your child's school field trip.
Having an online business is also way less expensive than starting a physical, brick and mortar business. Try opening a restaurant or coffee shop. You're deep in debt before you even get your first customer.
When you become an online website owner the financial risk is extremely low.
>>>Get started today by visiting Site Build It and step into the entrepreneurial world with me.
Update: Site Build It is now available for WordPress.
P.S. I am an affiliate for this product and will receive a commission on any sales. 🙂
Related Posts: