"The higher your energy level, the more efficient your body The more efficient your body, the better you feel and the more you will use your talent to produce outstanding results." -Tony Robbins
We invest in ourselves in many ways, education, health and fitness, and personal growth.
I began reading hundreds of self help books starting in the late 90's up until now. Now the term is personal development/personal growth – but the meaning is the same.
It is a means of improving ourselves so that we can go from who we are to who we want to be.
Many people overlook the benefits of self investment. I want to focus primarily on the benefits of personal growth.
Back in 1997, I was sitting in my studio apartment that I had just started to rent. There were several studio apartments inside of this great big old house located on a busy highway.
I had just moved out on my own and was having doubts about whether I could make it on my own. I had just accrued another monthly expense, and my income wasn't much more than my bills.
Basically, I was losing hope in regards to my new-found independence.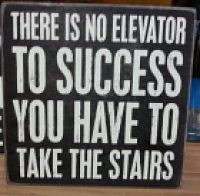 Tony Robbins helped me to grow
I was up late watching television one night because my chronic worrying wouldn't allow me to sleep. There was an infomercial on QVC that grabbed my attention. All these people were calling in stating how great this product was. I was intrigued and wanted to know more.
The product that everyone was gushing about was Personal Power 2
, by Tony Robbins.
I had seen Tony Robbins on television before, but I never imagined that I would buy one of his products. Well I found myself calling QVC and placing an order for Personal Power II.
The cost was $195.00, and I thought that this was way too much money for me to spend on it. They said it comes with a 30 day money back guarantee. So I bit the bullet, and placed the order.
I waited in eager anticipation for my new product to arrive. When it finally came, I couldn't wait to listen to it. I purchased the CD version of Personal Power II, which was about 25 CD's.
One of the key components of Personal Power II, was the idea of investing in myself. Tony explained how the rate of return on the investment in yourself will outperform any stock portfolio.
He was right, as I listened to Tony and took notes, my outlook on life and myself had begun to change. I felt better, my moods lightened up, and my relationships improved.
I listened to those CD's every chance I got, I believed in myself again. My outward life began to change as well. After only one month of listening to Personal Power II and applying the principles, I bought my first home.
I was only 23 years old at the time, and couldn't believe how my reality transformed.
I had invested in many books and audio programs pertaining to personal development since then. And the return on my investment has always been worth more than the amount that I had paid for the product.
The great thing about audio programs is that you can take them wherever you go.
I will often listen to them while driving, working out, cutting the grass, or doing home improvement projects. Books are an equally valuable tool, you can always go back and reread something again.
Also you can do some book trading with others as well.
I still implement the tools that I have learned from personal growth masters like Tony Robbins daily. They have become part of who I am now. If not for personal growth programs, who knows where I might have ended up.
Personal and Professional Coaching
I have spent thousands of dollars on personal development tools to increase my productivity and help with setting and achieving my goals. And I don't plan on stopping anytime soon.
I invite you to invest in yourself by having a coaching session with me.
I would be humbled and honored to be able to help you get to the next level in your personal and professional life.
The safest and smartest investment strategy, is in yourself.