Recommended Personal Growth Products
These are the products and services I recommend on my blog. I am an affiliate for all of them, and I do receive a commission on any sales.

Dr Robert Anthony's Secret of Deliberate Creation – A no-nonsense way to get the results you want… So SIMPLE, POWERFUL and EFFECTIVE you can toss aside all the self-improvement programs you have ever purchased . Dr Anthony was the inspiration for the famous Law of Attraction movie: The Secret.
Brain Evolution System – The Brain Evolution System is a 6-CD meditation program, which uses brainwave technology to help achieve peak performance states of mind, on-demand. I am still using this 6 month program and it really helps to calm down your overactive brain and allow for your creative juices to easily flow again. You can try it for free here.
Unlimited Abundance Program - Join Christie Marie Sheldon's energy clearing session and break free from the 25 Abundance Blocks holding you back from a life of affluence and contribution.
Carol Tuttle's Chakra Healing – Your 7 Chakras are the energy ecosystem of your body. Each corresponds to a different aspect of your life such as wealth, love, health and creativity. I am currently using the course and I have learned many ways to balance and heal my chakra's. By clicking the link you can take a free 3 minute test to see the "state" of your chakras.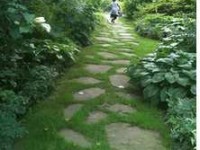 Quantum Jumping - Quantum Jumping is an advanced visualization exercise that will enable you to tap into your subconscious mind and discover infinite number of realities and possibilities. We now have over 180,000 Quantum Jumpers from all over the world who continue to change their lives in incredible ways! Become a part of this global personal growth movement and practice Quantum Jumping to get ahead with your career, enrich your relationships, learn new skills and improve your well-being.
Gabriel Code - The Gabriel Code Body Transformation Journey is a 6-week online series of intimate weight loss lecture and coaching sessions. We also have a checklist of items that help customers systematically address their fat triggers. Twice a week for 6 weeks, customers will join an online course with Jon Gabriel and a community of people like them.
Omharmonics - Omharmonics is a revolutionary audio meditation product designed and developed after a year of devoted attention by Mindvalley and a team of world-class consciousness engineers. Powered with binaural beats, heartbeat synchronization and ambient sounds, Omharmonics stimulates your senses in a positive way and is scientifically proven to eliminate internal and external resistance to allow you to reach an optimal meditative zone in a matter of minutes!
Silva Manifesting –  Silva Manifesting to help awaken the Reality Architect in you through the process of manifesting. For over 50 years, The Silva Method has perfected a process where you tune your conscious and subconscious mind to the frequency of manifesting. Today you can manifest your deepest desires and experience your intentions and vibrations align with the universe and materialize from your mind into your reality! Thanks to Silva Manifesting you will be able to manifest serendipitous coincidences, creative solutions, investment opportunities, a loving soulmate, a natural magnetism for wealth, and better physical, emotional and spiritual well-being.
The Art of Astral Projection - The Art of Astral Projection series were prepared by Steve G. Jones who dedicated his life to mastering skills of mind power and hypnosis. Astral Projection is a conscious out of body experience which can be triggered through both meditation and hypnosis. It is a state where you can consciously astral project to wherever you want to go in seconds. Steve G. Jones' 6-part Astral Projection Introductory Course has been downloaded over 78,144 times worldwide since May 2010 when it was released.