"There are 100 million blogs in the world, and it's part of my job as the co-founder of WordPress to help many more people start blogging." – Matt Mullenweg
Wow, I can't believe its been two years since I started this blog.  I went from being on one side of the online world as a passive reader to actually going in and becoming an active contributor.
It was definitely a weird feeling for the first few months of being a blogger but I assimilated to it rather quickly.
I have grown and learned so much in these past two years of blogging and I plan on writing on this blog for a long time.
At the moment Mazzastick has 283 posts. 511 posts and counting.
During my blogging journey I have seen many a blogger quit and or give up by not writing new posts for whatever reason.
Being able to make it two years blogging while still writing consistently took a huge effort on my part to say the least.
Many people who don't have a blog believe that blogging is just about writing an article and that's it.
Believe me, there is a lot more to blogging than just writing a new post and hitting the publish button.
Getting consistent traffic to my blog while increasing readership is a constant, never-ending job.
Some readers think that people are blogging only for the money which is not always true. Yes, we want to earn a living doing what we love; doesn't everyone.
But earning online via a blog is not easy by any stretch of the imagination and most of the bloggers out there earn below minimum wage.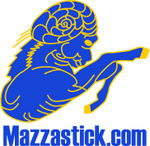 So why blog in the first place?
It's mostly about control.
Most bloggers don't like the rigid structure of the modern work place.
Bloggers prefer a flexible schedule, an unlimited way to earn money, and the ability to have complete creative control.
You just can't get that with the majority of jobs available even though this is changing somewhat.
I don't earn a dime for writing a post, yet I get a ton of visitors here everyday to read what I have to say about  something.
For most bloggers there are several ways to do what they love, Writing – sharing experience – teaching, and helping others to grow.
The easiest way to earn online is advertising.
Just as you can watch a show on television for free because of advertising, you can read a blog for free via advertising.
I know, ads can be annoying but they are what make the T.V. show or blog in this case, free for you to read.
Another way for a blogger to earn online is by promoting affiliate products. Sometimes I get a free copy of a product like the Brain Evolution System and of course I try it out.
If the results are good I will definitely recommend the product.
I only promote products that I believe in and if some reason I don't like it, benefit from it or believe in it – I will not promote it.
Last but not least, I do accept donations via PayPal to my blog.
This method is the least fruitful, but it does present the opportunity for readers of Mazzastick to give back some value instead of only taking it. Remember, life is about the balance of energy.
I do see a need for many people out there to do what they love and are good at while getting paid for it.
Blogging is one way to meet that need so starting a blog may work for you too. The key to remember with blogging is that it is a "get success slow" way of earning money while doing what you love.
I knew absolutely nothing about blogging 
Being a complete newbie to blogging I had a lot of learning and implementing in store for me.
I learned over time by teaching myself how to do these things:
Using WordPress.
CSS coding.
SEO (Search Engine Optimization)
HTML Coding.
Utilizing Social Media to get traffic to my blog.
Guest writing on popular blogs.
Coaching people either on the phone or email (for free).
Creating eBooks.
Creating logo designs and editing pictures.
Becoming online friends with experts in their niche.
Learning and using RSS feeds.
Creating a back linking strategy that gets search visitors to my blog.
Earning money online as a Joint Venture partner.
Having Skype talks with people from all over the World.
Attending Webinar's.
Finding new affiliate products to promote.
Tweaking the design of my theme.
Helping to launch new products for affiliates.
How to SEO my posts and pictures.
Creating my first business.
and a lot more.
What's in the future for Mazzastick
I definitely want to create You Tube videos because it is another way of getting visitors to my blog.
I have a Sony Cam that I haven't used in a while so I need to get on that one.
And I am tinkering with the idea of creating video's that I can use to promote some of my favorite affiliate products too as well as my blog.
Also, I want to keep producing content that educates, provokes new thoughts, provides a different point of view, and helps my readers to grow, learn, and remember who they are.
My best source of inspiration is reading from as many different topics and niches as I can. All points of view on any topic are valid – so I don't dismiss what anyone writes even though I may not totally agree with or understand it.
I am a student and teacher of life. I don't have all the answers and I am by no means perfect. What I am is – committed to learning, growing, and teaching for the remainder of my life.
I also like exploring topics that are outside of the box.
Topics that make you think.
Topics that stretch your mind.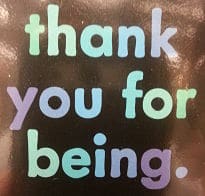 Thank You for reading
I want to thank all of you reading Mazzastick and also a big "Thank You" to my newsletter subscribers. I am in awe and humbled that so many people are that interested in my point of view.
If you are a reader of Mazzastick and you are not on my list yet you can subscribe here.
Related Posts: