"Those who improve with age embrace the power of personal growth and personal achievement and begin to replace youth with wisdom, innocence with understanding, and lack of purpose with self-actualization." –  Bo Bennett
I wanted to let you know today about a Health and Wellness site that will allow you to download 100's of self help gifts. And the best part is that it is absolutely FREE!
If you've had enough of plodding along year after year and you want to improve yourself and your health to make this your BEST ever year.
The 4th annual Healthy, Wealthy & Wise Gifts will be open only for a VERY LIMITED TIME .
When you go there you'll find a multitude of products – all FREE – provided by Health, Fitness, Wellness and Prosperity experts from all over the world.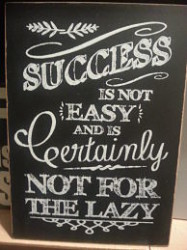 Here is just a small sample of what you will find:
* Isochiral Brainwave Music App – Geoff Wilkins
* Affirmations for Being Smoke Free Audio – Jackie Foskett
* 10 Mistakes to Avoid When Transforming Your Life – Jessica McGregor Johnson
* Miracle Magnet Pack – Tim Pond
* Claiming Your Divine Birthrights: Wealth & Love – Colleen Flanagan
* Enjoy Your Collection Of 365 Happiness Vibes – Thea Westra
* Millionaire Mindset Action Plan! – Kerri Kannan
* Body + Mind + Spirit in Balance Virtual Retreat – Lori Smith
* 5 "Easy to Remember" Steps to Get Your Kids to Listen Without Yelling – Robyn Ladinsky
* Your Prescription for Relief from Burnout – Colleen Humphries
* 4 Day Freedom Challenge – Paul Barton
* The Money Flow Formula Kit – Heidi Garis
* And Much Much More!
The organizers of the event are Dr. Joe Rubino, Carolyn Hansen & special guest host Mike Evans.
This style of event emerged when founder Stephanie Mulac held her first giveaway in 2006.
It's in the form of a "Giveaway" which is sort of like a giant electronic trade fair where 100's of experts offer their products free to the public.
This year Self-Esteem Expert Dr. Joe Rubino, and Carolyn Hansen, renowned fitness professional, along with Personal Development Expert and special guest host Mike Evans are continuing the tradition with the fourth-annual Healthy, Wealthy & Wise Gifts 4 Giveaway.
You only have to walk into any book store in any country to see how popular the subjects of health, fitness and wellness are.
It's a multi-billion dollar industry churning out hundreds of new books, audios, CD's and other paraphernalia every year.
These can be very expensive but at Healthy Wealthy Wise Gifts you can pick this information up completely FREE.
With summer fast approaching, what better time is there than right NOW to set yourself and your business up for future success?
This event is a life-changing experience for those who take it.
Come and join Dr. Rubino, Carolyn, Mike and me and see for yourself.
Below is your personal link to get your hands on the largest selection of FREE ebooks, audios, videos, courses, memberships and more relating to the Health, Wealth and Wellness niches that you will find anywhere!
>>>Grab the largest collection of health, wellness and self-help products you'll find ANYWHERE – all FREE – then go to Healthy Wealthy Wise Gifts NOW and claim your bounty!
P.S. I am an affiliate for this product and will receive a commission on any sales. 🙂
Related Posts: