"To enjoy the glow of good health, you must exercise."- Gene Tunney
This is a guest post by Kate Wilsson.
Are you tired of the stubborn fat that has never seemed to leave you?
Have you ever started a weight loss program, but failed miserably?
Well, there can be so many reasons behind your failure.
But, it is good that you want to lose weight and have given it a try.
However, in order to succeed in your weight loss program, you need to know certain basics before you start.
This article deals with five interesting ways in which you can start a successful weight loss program and can stick to it happily.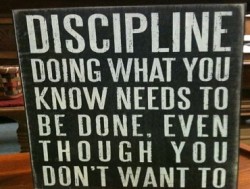 1. Be honest about your goals
It is often seen that even before starting a weight loss program, people set some unreasonable goals for themselves. Many people are seen imitating celebrities. This is not correct.
You should be realistic about what you want and what you need.
Keep your expectations small and it will be easy for you to achieve them. Your main focus should be to attain a healthy body, instead of trying to compare your structure with others.
Each one of us has a different personality and body frame.
Choose the goals that suit your body.
2. Exercise is the key to a fit body
Any weight loss program cannot be complete without proper exercise.
The basic motive behind exercise is to keep your body active so that you are able to burn maximum calories.
Exercises can be of different types like walking, running, jogging, swimming, playing, dancing, etc. You can also choose to do some yoga, aerobics or cardio exercises.
Consider doing some strength training exercises. These basically focus on strengthening your muscles and making your body look lean and toned.
3. Eat healthy
Following a proper diet plan is very necessary when you are considering to lose some weight. Fried, refined, sweetened and other unhealthy foods can make your weight loss plans to go to a waste.
Carefully watch what you eat.
Include healthy foods like whole grains, fruits, vegetables, nuts, meat, eggs, etc. to your diet. All the snacks that you have should be healthy and should not add unnecessary calories. Do not forget to drink lots of water.
4. Eat small meals all through the day
Eating three large meals during the day can cause the accumulation of calories. Break your meals into small parts and have it all through the day.
This will keep you light and help you to lose more weight. This will also help you to increase your metabolic rate.
If you crave for some of your favorite food, you can go for a zigzag calorie intake rule. According to this rule, instead of maintaining a daily food intake plan, you focus on a weekly intake plan.
This will allow you to be more flexible with your eating habits.
A weekly plan will allow you to have 1500 calories one day and 2100 calories the other day. The average will remain the same.
At the end of the week, your total calorie intake will actually be the same, but this way you can be more lenient with the food you eat each day.
5. Surrender to your cravings once in a while
It is okay if you eat a pastry, a pizza or any other calorie-containing food once in a while.
It is better to surrender to your cravings once in a while, rather than thinking about it now and then. After eating the food of your choice, do not feel guilty about it. Continue with your weight loss plans.
At the end, you will definitely see good results and will feel better about maintaining a good lifestyle.
Even if you are not able to reach your desired goals, do not lose heart. Each person's body is unique. You need to know your body and deal with it accordingly.
Be happy with what you have and do not give up on your weight loss program.
About the author: Kate is a blogger and writer. She has an interest in writing on Garden Lighting and lifestyle. Beside this she is a gadget buff. These days she is busy in writing an article on early pregnancy for her blog.
Related Posts: