"As we look ahead into the next century, leaders will be those who empower others." – Bill Gates
Yesterday I had the most amazing transformational experience with Hiten Vyas.
We connected on Skype for an hour-long "Empower Hour" with Hiten (pronounced Hitten like mitten).
So who is Hiten Vyas and what is an Empower Hour you might be asking? Let me tell you a little about Hiten.
Hiten Vyas according to his site's bio is: a person who stutters (stammers).
Throughout his life he has experienced the worry, fear and humiliation that go with wanting to speak but not being able to do so.
But, through hard work, building confidence and doing the things he was afraid of the most, he has been able to get on with his life.
These days Hiten seeks to help you do the same! He is also the Chief Editor of the one of the major blogs in the stuttering community, the popular Stuttering Hub.
He has a PhD in Biomedical Information Systems, is a Certified Master Practitioner of Neuro-Linguistic Programming (NLP), trained by Dr Bobby Bodenhamer in the United States, and is an Associate Member of the Association of Coaching.
Hiten is located in the U.K. and has a really cool accent to prove it. Not as good as the Baltimore accent but really close. 🙂
I don't stutter or stammer, well unless I had too much coffee but that is for another post.
So how could I review Hiten's services?
Besides helping people who stammer/stutter Hiten is also an NLP Master Practitioner who can help you with removing limiting beliefs about yourself.
Remember, limiting beliefs live in the subconscious mind and cannot simply be changed from reading more self-help books or articles on the net.
What needs to happen is the limiting belief needs to be collapsed and replaced with one that empowers you using NLP techniques that involve, words, physical movement and emotion.
And that is exactly what Hiten did with me during our Empower Hour session.
The Empower Hour with Hiten Vyas
During The Empower Hour you and Hiten will concentrate on a key situation such as worrying about giving a job interview, anxiety about talking on the phone, nervous about asking a girl or guy out on date or fearful about giving a presentation at work etc, and what you need to do to approach the situation with confidence.
Whatever your situation is, you and Hiten will explore them further, break down all the thought structures and beliefs around them, and then he'll share and go through tools and techniques that can make a difference for you.
He can help you do the following:
Change the way you think about your current challenge and yourself, so you can approach your challenging situation with confidence.
 Overcome negative beliefs about yourself and your difficult situation, and replace them with empowering ones.
Develop a new and confident self-image to help increase your self-esteem and change your outlook on the situation.
After your Empower Hour session you will receive via email a task list of 3-4 things for you to do, that will help you improve your situation.
Basically a recap of the tasks that you did during your Empower Hour session.
Hiten will then keep e-mailing you to make sure that the tasks are done!
This is to help you stay focused and continue to encourage you until you have completed your tasks. He will also be at hand to briefly answer questions via e-mail, if you get stuck or need further help.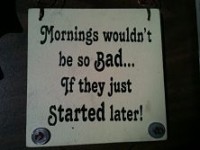 My challenge to overcome
I've spoken about it before on other blog posts but one major challenge that I have carried with me since childhood was expressing my real feelings to another.
I always had this hesitation about expressing my own views, opinions, thoughts and feelings out loud for fear of belittlement, angry reactions and getting myself upset by other people's reactions.
So when Hiten asked me what specific challenge I wanted to work on, (believe me I have more) my first reaction was I wanted to remove the limiting belief of, "I am responsible for the way other people feel and react to what I say."
Yes, I carried this limiting subconscious belief since childhood and I even remember when this belief was anchored in my nervous system.
When I was 4, maybe 5 years old I said something to an authority figure in my life (one whom I respected obviously but will not reveal who) that hurt his feelings.
I don't remember exactly what I said, at 4 or 5 the verbal filters were not functioning, but it hurt his feelings anyway and in my mind and body that was a bad thing.
I remember thinking to myself back then, "what are feelings?" I hadn't a clue and all I could see in my minds eyes were ceiling tiles, like on a drop ceiling. I guess because it rhymed with feelings.
I left that interaction with the male authority figure with these new set of beliefs about myself, 1.) Feeling bad about myself because I said something wrong 2.) That I have the power to hurt people's feelings even though at the time I didn't know what feelings were. 3.) Speaking will cause pain to others. I suddenly became more withdrawn at this time.
I have a background in NLP myself even though I am not certified like Hiten is. In NLP there are "people types."
My type, according to the way my mind, thoughts, and emotions work, link things up immediately.
This can be either a good thing or a bad thing, but as a child linking up everything immediately causes feelings of uncertainty.
It's like some people can burn themselves on a stove and immediately link up in their brain that touching a hot stove is harmful and will take precautions to never do it again.
While others seem to burn themselves repeatedly on a hot stove and have not changed their behavior immediately to not burn themselves on a stove again.
Obviously the belief that I am responsible for the way that others feel and react does not serve me and I needed to change it to a more empowering one. One that allowed me more freedom of expression.
The new belief
"People are responsible for the way they feel and react and not me."
This was the new belief that Hiten was able to anchor into my nervous system which is the place where beliefs are formed.
Hiten uses several techniques to do this.
The first one involves using a lot of emotion and body movements like hand gestures and vocal control. After doing this one for about fifteen minutes I was sweating and I could feel the tightness that was in my chest and throat loosen up.
These are the areas known as the throat and heart chakra. If they are too closed then you will have trouble speaking and feeling.
Hiten gently yet confidently walked me through various ways of collapsing the old belief and anchoring in the new one during our Empower Hour session.
The old belief that was collapsed: "I believe I am responsible for the way other people feel and react to what I say."
The new belief that was instilled: "People are responsible for the way they feel and react."
Looking back at the old belief I can see what kind of people who I attracted into my life.
People that were aware on some level that I take ownership of their feelings and that I believed it was my responsibility to make them feel better/solve their problems.
No wonder I always felt so drained in my relationships.
After the coaching session Hiten emailed me some follow-up tasks like the one below.
This way the effects of the session don't wear off too quickly and you end up going back to the old way of thinking and feeling.
Hi Justin,
It was good talking with you earlier. Please find your tasks below:
1. Practice saying a strong and powerful NO to the belief which I do not want and saying a powerful and strong 'YES' to the belief I do want – Do exercise once a day for 5 minutes (around 2.5 minutes saying 'NO' and 2.5 minutes saying 'YES') for 7 days.
Belief I don't want:
I believe I am responsible for the way other people feel and react to what I say.
Belief I do want:
That people are responsible for the way they feel.
2. Say the following sentences out aloud, 10 times for each, once a day, for 7 days,allowing yourself to experience all the corresponding pictures, sounds and feelings throughout your mind and body:
"I accept myself."
"I appreciate myself."
"I am in awe of myself."
3. Say the following sentences (and fully experience the empowering states associated with them, allowing all       pictures, sounds and feelings to emerge in your mind-body), 10 times each, every day for 7 days:
"I understand that people are responsible for the way they feel."
"I believe that people are responsible for the way they feel."
"From this day forward, people are responsible for the way they feel."
"The one thing I will do today as an expression of these feelings, to make this belief decision real is I'm going to express myself with honesty."
"And tomorrow I'm going to express myself with honesty."
I'll e-mail you in a couple of days to see how you're getting on.
Please let me know if you have any questions.
Best wishes,
Hiten
Work With Hiten Vyas
An Empower Hour session lasts about one hour and the fee is £45.00 Great Britain Pounds or around $69.00 U.S. dollars.
Visit Hiten's website HitenVyas.com to learn more about him.
*Note: This was a sponsored product review. 
Related Posts: