"There is nothing permanent except change." – Heraclitus
I love change, it keeps me from getting dull and bored mentally. 2012 is all about change for me and I decided to make some changes with this blog.
I wanted a fresh start to 2012 essentially.
As many of you have already noticed I added a new theme to my blog in 2012.
( I now use Genesis Theme – 2013).
I won a contest that a fellow blogger was hosting and received a free copy from him.
Simple enough and that is what I did and as a result I won the two premium themes for Mazzastick.com.
Before this contest I was using a free theme from Pagelines which was good but it didn't have all the options that the WP-Clear Premium WordPress Theme by Solostreams has.
Plus using the new theme allowed me to remove a couple of plugins that I no longer need.
Moral of the story: Get a premium theme for your blog as soon as you can. It's worth it!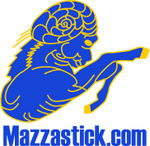 Installing a new commenting system
I decided to go with LiveFyre this year instead of the default WordPress commenting system.
I seldom get comments on my posts from search engine traffic. I would like to have more "non-bloggers" leave comments and maybe LiveFyre will do the trick.
Plus LiveFyre integrates nicely with FaceBook and Twitter to keep the conversation going.
Plus once again, after adding LiveFyre I was able to remove three plugins that I no longer need making my website even faster.
What caused me to change was when I noticed several "big name bloggers" like John Chow and Randy Gage switch to LiveFyre.
After doing some investigating I decided that LiveFyre was worth a try.
Livefyre has some great features like:
Tagging Friends from FaceBook & Twitter anyone leaving a comment brings their entire social network with them to the conversation.
Intelligent & Community Moderation: ability to moderate in real-time thereby increasing the quality of the conversations without affecting the quantity.
SEO credit: Livefyre is Google crawl-able so you receive SEO credit for all comments, including those originating from FaceBook & Twitter
Real-time technology: built on XMPP chat technology for the fastest, lightest weight conversations possible.
Virtually spam proof unlike the default WordPress commenting system.
(I removed comments altogether on my blog in 2013 due to the large amount of spam and the low use of it from my readers).
New Logo Design 
The next thing that I would love to add to Mazzastick is a new custom-made header logo design.
The one that I am using now was made by a friend of mine.
It's nice but I want something new and fresh with a subtitle underneath of it. I want to keep the Ram as is but Mazzastick.com, the subtitle and the design is up to you to create.
So I am hosting a contest for anyone who is good at creating digital logos.
The winner will get two months of free advertising space on Mazzastick. Either on the sidebar or in the header area.
If you interested in the contest just contact me on the page at the header of this site and we can talk about it further.
(No one so far has taken me up on this offer so far – 2013)
Newsletter
In the beginning of 2011 I seldom sent out any newsletters but as the year went on I began sending out more per month.
Newsletters are a great way to promote new products and services that your readers might be interested in. I never send more than 4 newsletters a month and the last several emails were about giving away free personal development products.
Much to my surprise I got over 5 unsubscribes in the last month. My list only has 100 people at the moment so 5 is a lot of people.
So what I decided to do was make it very clear to anyone who signs up to my newsletter to expect four or fewer emails per month and yes, sometimes I do promote products in my newsletter because I gotta eat.
Four out of the five unsubscribes on my newsletter list were fellow bloggers. I guess they didn't like being marketed to.
Probloggers claim that the real money is in your newsletter list but I haven't made a dime from mine yet.
Maybe I am doing something wrong.
That is why in addition to emailing my newsletter subscribers insights and ideas that I don't share on my blog I also send an affiliate promotion or two in which I will get commission if anyone buys.
I give away so much free information on my blog it's time that I start to earn something back don't you agree?
I also want to reward my long time newsletter list subscribers. Maybe a gift card contest or something like that. Just a way to say "thanks" for signing up and being a loyal fan of Mazzastick.
So, that is where I am at this point in 2012 even though the year just started. I gotta make massive changes this year if Mazzastick is to be a huge online presence.
Related Posts: