"My goal is to help YOU achieve the Apex level in all areas of your life." – John Di Lemme
I was contacted by one of John Di Lemme's affiliate promoters last month.
They asked me if I would be interested in becoming an affiliate partner with them.
To be honest I had never heard of John Di Lemme before and wasn't sure if I wanted to promote him and his coaching program.
After doing some research on John I felt it was safe enough to become an affiliate for his company.
Yesterday I received a "Thank You" card in the mail directly from John including his business card with his direct number.
I was very moved by the gesture because no affiliate partner has ever done anything like that before. This is a sure sign of a solid business relationship in my opinion.
Who is John Di Lemme?
John Di Lemme is a world renowned success coach, author and motivational speaker.
Despite being labeled as a clinically diagnosed stutterer and told that he would never speak fluently, John Di Lemme has changed lives around the globe as an International Motivational Speaker, Small Business Expert, and Strategic Business Coach.
In September 2001, John Di Lemme founded Di Lemme Development Group, Inc., a company known worldwide for its role in expanding the personal development industry.
As President and CEO, John strives for excellence in every area of his business and believes that you must surround like-minded team in order to stay on top of your game.
John has produced over four hundred fifty products and is an accomplished author of thirteen books including his best-selling book, "47 Secrets of Extreme Customer Service."
As a Strategic Business Coach and Small Business Expert, John's students include doctors, lawyers, entrepreneurs, consultants, CEO's of million dollar companies, and various other occupations that are thriving in a so-called poor economy.
John's success with his students has made him one of the most highly sought after business coaches in the world.
What is an Apex?
An Apex is the highest point of something, like the top of a mountain.
What's Holding You Back From Taking Every Area Of Your Life To The Apex Level?
REASON # 1: FEAR
Fear comes in all shapes and sizes. It's what holds you back from reaching the Apex level in any area of your life.
Learning how to harness fear into an unstoppable power that will get you to where you want to go quickly is one of the secrets of those living their lives at the Apex level.
REASON #2: PROCRASTINATION
You've heard the saying, "Never put off till tomorrow what you can do today".
Delay leads to decay.
Whether you are delaying getting started on a new project, business, or your health, if you're not moving forward, you're sliding backward.
REASON #3: POVERTY MINDSET
None of us set out to have a poverty mindset, but many people are stick in this ill-fated way of thinking.
Some never recover.
Everything from your past, the media, to your friends and family play a very key role on your mindset.
It doesn't matter if you are a stay-at-home mom, blue-collar worker, white-collar worker, own your own business, you're a CEO at a multi-million or billion dollar company, or you're a student trying to figure it all out.
This information is 100% proven and documented by over 5,800 testimonials that it changes lives – every single day.
Your birth certificate 100% proves that you have a birthright for success.
No one take that away from you.
You are worth it.
You are destined for amazing successes in your life – no matter your age, sex, or race.
You just have to believe it as I believe in you.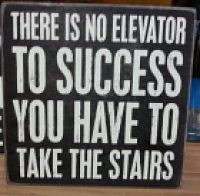 Why You Need Apex for Life
You are probably overwhelmed in your life by so many things going on with you and around you.
Even the most disciplined people are having a hard time these days staying up with all the demands and challenges of their lives.
Having a coach -(someone who takes you from where you are to where you want to be) is a smart thing because it takes some of the pressure off of your shoulders.
Face it.
You have goals and dreams like everyone else.
You are happy where you are perhaps, maybe not.
But you want to get to the next level, the Apex so to peak.
However, it's easy to get so caught up in life that your true wants get lost in the mix of life.
Apex for Life is an investment in yourself.
Even top earners, athletes, Network Marketers, CEO's, even stay at home parents have coaches these days.
Why? Because it's needed.
If there wasn't a demand for coaches you wouldn't see so many of them popping up every day.
Gone are the days where only people with lots of money could afford coaching.
Now, more and even more people are seeing the value coaching has to offer because life is going so fast that our mind and body just can't keep up.
This isn't last century where life moved slowly.
In fact, just the opposite is true.
We can either let life control us, or we can get back in the driver's seat once again by taking full-command of our lives.
Don't look at investing in your personal growth as a sign of weakness, instead look at it as a sign of strength.
A good, experienced coach takes you from where you are to where you want to be and John Di Lemme has experience in a lot of different areas like:
Network Marketing
Business
Sales
Personal Development
Closing the Deal
Millionaire Creation
Marketing Your Self or Business
You have the wisdom to take the leap and really invest in yourself with a proven winner like John Di Lemme.
I invite you to visit John Di Lemme's Apex for Life Program so you can take your life to the Apex Level.
If you are interested in getting access to some of John's free courses like:
"177 success quotes" (PDF book)
The Top *10* Billionaire EXTREME Customer Service Phrases & Words (PDF book)
The Top *10* Billionaire EXTREME Customer Service Phrases & Words (70-minute audio)
7 Serious Decisions You Must Make To Conquer Fear, Procrastination, and the Poverty Mindset (70 minute video)
>>>Go to Apex For Life Free Courses and sign up for free!
 P.S. I am an affiliate for this product and will receive a commission on any sales. 🙂
Related Posts: